One Hope Commemorative Sparkling Wine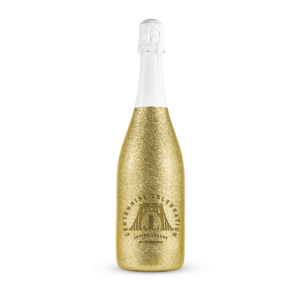 One Hope's California Sparkling Wine is light in color and displays aromas of fresh green apple and nectarine with a hint of fresh baked bread. Crisp, intriguing fresh fruit reminiscent of succulent peach, sweet berries and pear linger on the palate, finishing with creamy and refreshing bubbles. This Brut Sparkling Wine can be paired with appetizers, seafood, sushi as well as a wide range of desserts and cheeses.
POURING WITH PURPOSE
A Winery That is Built on Hope and Rooted in Purpose
Like most stories worth telling, ours begins with a group of friends, humble beginnings, and a skyward vision. They were working for some of the world's largest wineries and they all felt an undeniable calling to do good. What started with 168 cases and a white pick-up has grown to become a state-of-the-art flagship winery in the heart of Napa Valley.
To ensure delivery/pick up before the New Year, we have pre-ordered 25 bottles. While supplies last!
10% of Every Purchase Gives Back to the JLP.
Click here to purchase