One Hope Commemorative Sparkling Wine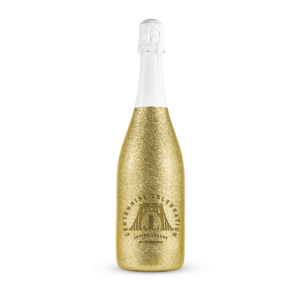 One Hope's California Sparkling Wine is light in color and displays aromas of fresh green apple and nectarine with a hint of fresh baked bread. Crisp, intriguing fresh fruit reminiscent of succulent peach, sweet berries and pear linger on the palate, finishing with creamy and refreshing bubbles. This Brut Sparkling Wine can be paired with appetizers, seafood, sushi as well as a wide range of desserts and cheeses.
POURING WITH PURPOSE
A Winery That is Built on Hope and Rooted in Purpose
Like most stories worth telling, ours begins with a group of friends, humble beginnings, and a skyward vision. They were working for some of the world's largest wineries and they all felt an undeniable calling to do good. What started with 168 cases and a white pick-up has grown to become a state-of-the-art flagship winery in the heart of Napa Valley.
To ensure delivery/pick up before the New Year, we have pre-ordered 25 bottles. While supplies last!
10% of Every Purchase Gives Back to the JLP.
Click here to purchase
Kendra Scott Centennial Jewelry Collection
To celebrate our 100th anniversary we've partnered with Kendra Scott on a centennial signature jewelry set honoring our sig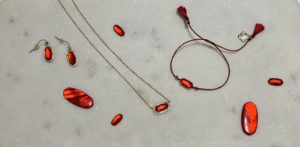 nature JL color and year of establishment; 1922. Join us on in person on Friday September 16th at the Walnut Street location or shop online that weekend. Light snacks and drinks will be provided for the in person event and there are several restaurants on Walnut for dinner afterwards.
Kendra Scott will donate 20% of event purchases to JLPGH!
How it works!
In-person event: RSVP HERE
Purchasing online: More information to come closer to the event date.
Swag Shop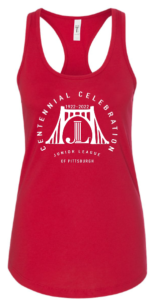 We're excited to release the Fall 2022 JLPGH Swag Shop featuring classically branded items as well as exclusive JLPGH centennial items. Click
THIS LINK
 to take you to our online popup shop. The shop will be open for 
2 WEEKS ONLY
. Sales are open until Wednesday, 09/21/2022 at Midnight EST. Assuming no extensions or issues, orders will begin shipping out on Thursday, 10/06/2022. Individual customer orders ship via USPS (directly to your location of choice) and can take 1-5 days to arrive depending on the distance.
For every item purchased, $4 will go back to the Junior League.