Pittsburgh ODI Restaurants
Participants will meet their JLP hostesses in the lobby of the Westin and walk together to the restaurant.
Distance is indicated in blocks from the Westin.
IF YOU ARE INTERESTED IN SIGNING UP FOR A DINNER AFTER ONLINE SIGN UPS HAVE CLOSED PLEASE VISIT THE HOSTESS TABLE. THEY WILL HAVE SIGN-UP SHEETS FOR THE SLOTS STILL OPEN.

Restaurant: Bakersfield
Night: Friday  —  Sign up here
Cuisine: Mexican
Distance: 1 block
Website: http://www.bakersfieldtacos.com/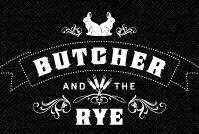 Restaurant: Butcher and the Rye
Night: Friday  — Sign up here
Cuisine: Contemporary American
Distance: 6 blocks
Website: http://www.butcherandtherye.com/

Restaurant: The Commoner
Night: Friday — Sign up here
Cuisine: Gastropub
Distance: 3 blocks
Website: http://www.thecommonerpgh.com

Restaurant: Nola on the Square
Night: Friday — Sign up here
Cuisine: Nouveau Creole (New Orleans theme)
Distance: 6 blocks
Website: http://www.nolaonthesquare.com/

Restaurant: Eleven
Night: Friday  — Sign up here
Cuisine: Seasonal Menu
Distance: 2 blocks
Website: http://www.elevenck.com/

Restaurant: Mezzo at Sienna Mercato (second floor)
Night: Saturday — Sign up here
Cuisine: Italian
Distance: 1 block
Website: http://www.siennamercato.com/#mezzo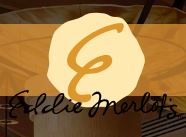 Restaurant: Eddie Merlot's
Night: Saturday — Sign up here
Cuisine: Steak and Seafood
Distance: 6 blocks
Website: https://www.eddiemerlots.com/locations/Pittsburgh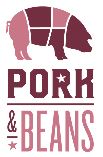 Restaurant: Pork and Beans
Night: Saturday — Sign up here
Cuisine: Barbeque
Distance: 5 blocks
Website: http://www.porkandbeanspgh.com/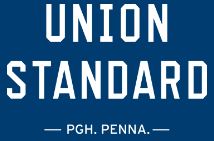 Restaurant: Union Standard
Night: Saturday — Sign up here
Cuisine: Local and Seasonal
Distance: 4 blocks
Website: http://www.unionstandardpgh.com/

Restaurant: Nine on Nine
Night: Saturday — Sign up here
Cuisine: New American
Distance: 2 blocks
Website: http://www.nineonninepgh.com/ (click + in upper right for menu)
Save
Save