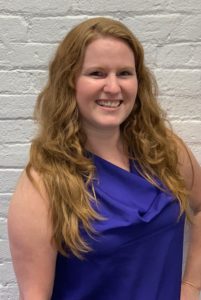 Welcome to the Junior League of Pittsburgh!
For the last 97 years, we have been engaging in the Pittsburgh community and driven by a single mission. As an organization of women, we are committed to developing the potential of women , promoting voluntarism, and improving our community through the effective action and leadership of trained volunteers. We are also committed to inclusive environments of diverse individuals, organizations and communities, and we welcome all women who value our mission. Today, the Junior League of Pittsburgh is one of 291 Leagues serving across four countries, forming the oldest, largest and most effective women's volunteer organization.
Since attending my first meeting in the fall of 2012, I have been inspired by the history of this organization and caliber of the women who serve it. The JLP is successful because of our passionate, strong and community-minded members. I am honored to be counted among these women. They inspire me every day! I joined the JLP looking for a place to volunteer. What I found were opportunities to grow my leadership potential, learn new skills and connect with women who are also committed to improving our community.
The League's extensive training and education program cultivates a lifetime of civic service, preparing members to serve as advocates of change and strive to make the city better each day. League members are focused on food insecurity issues. Our goals are to address childhood hunger and to search for collaborative solutions to end food insecurity in our community. The JLP is growing our partnerships with local organizations including the Greater Pittsburgh Community Food Bank, Just Harvest, Salvation Army, Pittsburgh Food Policy Council and Pittsburgh City Council.
You can help us learn about and address the needs of the Pittsburgh community and develop the potential of women by attending our fundraising events, joining our organization 300 women strong or making a donation.  It is a great honor to serve and represent the Junior League of Pittsburgh as its President.  Please reach out to me at president@jlpgh.org with your ideas on how we may collaborate and be more impactful together.
Have a great day!
Melissa Reed
2019-2020 Junior League of Pittsburgh President