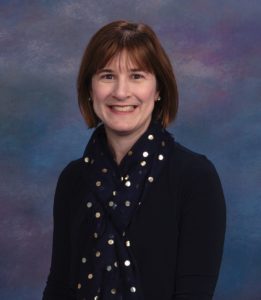 On behalf of the Junior League of Pittsburgh, I welcome you to our website.
We are a nonprofit organization of over 300 women linked by a common thread; our mission to promote voluntarism, develop the potential of women and improve communities through the effective action of trained volunteers.
Since 1922, the Junior League of Pittsburgh has a long history of community impact by improving the lives of women and children in the Greater Pittsburgh area. Our members addressed needs ranging from hunger and food insecurity to education and cultural enrichment programs for children. A number of our past programs continue to operate as self-standing entities, including the Children's Museum of Pittsburgh, Highmark Caring Place, Three Rivers Youth, and Everybody Wins!. Click here to learn more about our past community projects.
In 2015, the Junior League of Pittsburgh adopted a new issue, food insecurity, specifically childhood hunger. We partnered with Propel East Charter School to help secure food on the weekends that addressed the massive problem of weekend hunger. We gave Propel East a $10,000 grant to kick-start a backpack program. Ten thousand dollars fed 50 students for 30 weeks, that's 30 weekends!
In addition to our community grants, we provide women opportunities to get hands on experience through volunteer work and nonprofit management. Our members go on to serve our community as champions of change well beyond their active time spent in the League. And that is one of our ultimate goals: for the Junior League membership to take the skills developed in the League into the greater community, sharing what they've learned with other nonprofits and making a real difference in the community. Our long-standing Sustainer members – many of who are in important positions of public service and non-profit leadership – offer numerous real-life examples of the impact our membership can have.
Lastly, our mission is funded with our 2 main fundraisers, the 9th annual American Girl Fashion Show on November 12 and 13 and our 10th annual Touch-a-Truck in May 2017. These unique events provide fun experiences and lasting memories for the entire family.
I'm excited and honored to be leading this tremendous organization of committed and dedicated community leaders in its 94th year! Whether you're interested in becoming a member, attending an event, applying for a community grant or acting as a supporter or sponsor, please explore our website and contact us for more information.
With Warm Regards,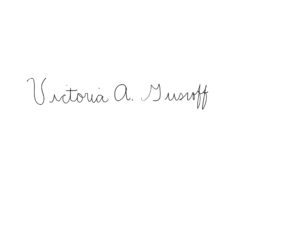 Victoria Guscoff
2016-2017 President
Junior League of Pittsburgh, Inc.
president@jlpgh.org