The Junior League of Pittsburgh is committed to eradicating hunger in our community. Every year, we participate in the Highmark Walk for a Healthy Community to raise funds to support our mission and awareness for this important cause.
Food insecurity, food deserts, and childhood hunger are persistent problems in Pittsburgh. According to the Greater Pittsburgh Community Food Bank, one in six people in our city struggles to put food on the table. That's why we're working to make a difference.
Your support helps us to provide food and other resources to those in need. It also helps us to educate the community about the issue of hunger and advocate for policies that will help to create a more food-secure future for all Pittsburghers.
Please consider supporting our team as we walk for a healthier Pittsburgh in May of 2024; details to come. Together, we can make a difference. For more information, email the Highmark Walk chair at highmarkwalk@jlpgh.org.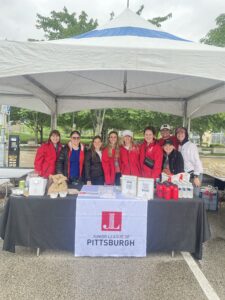 JLP Members at the 2023 Highmark Walk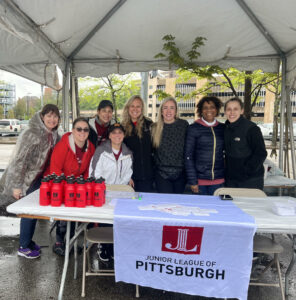 JLP Members at the 2022 Highmark Walk